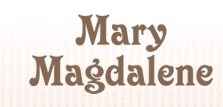 Mary Magdalene (メアリーマグダレン) is a Japanese lolita brand which mainly specializes in Classic Lolita.
About the Designer
Edit
General Pricing and Sizes
Edit
Overseas Shipping
Edit
read this and put info here when i can
Extra Info It is highly recommended that you purchase something when it goes on reserved. The brand has a high tendancy to sell out, and quickly of their limited stock. They are known for doing re-releases of items, often in a different print or color than previously offered, so the item you want may appear again.
External Links
Edit
Ad blocker interference detected!
Wikia is a free-to-use site that makes money from advertising. We have a modified experience for viewers using ad blockers

Wikia is not accessible if you've made further modifications. Remove the custom ad blocker rule(s) and the page will load as expected.